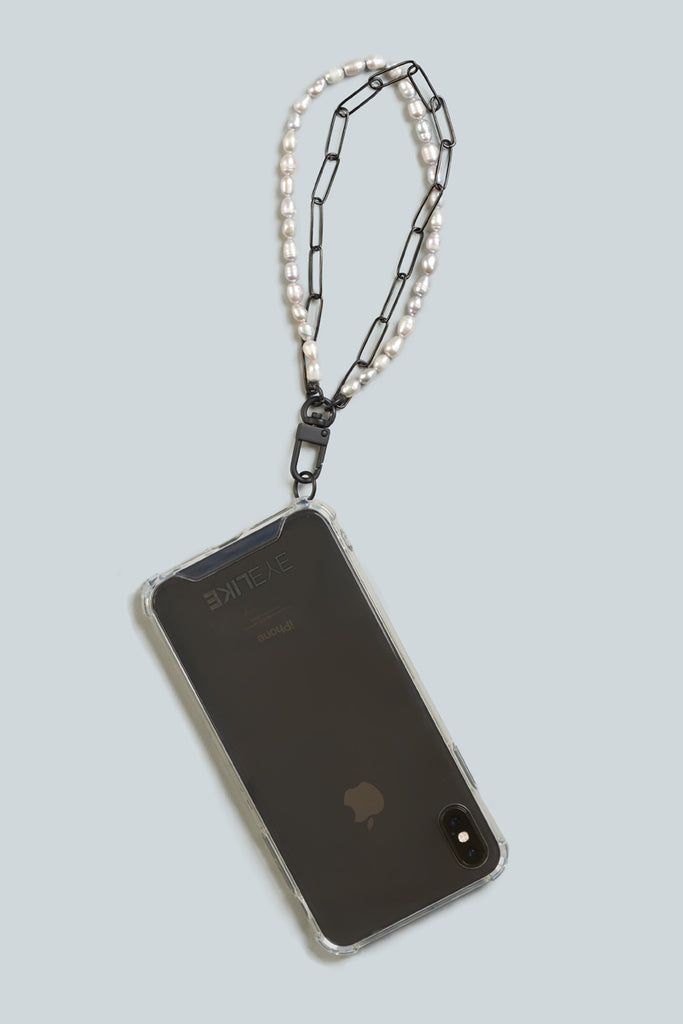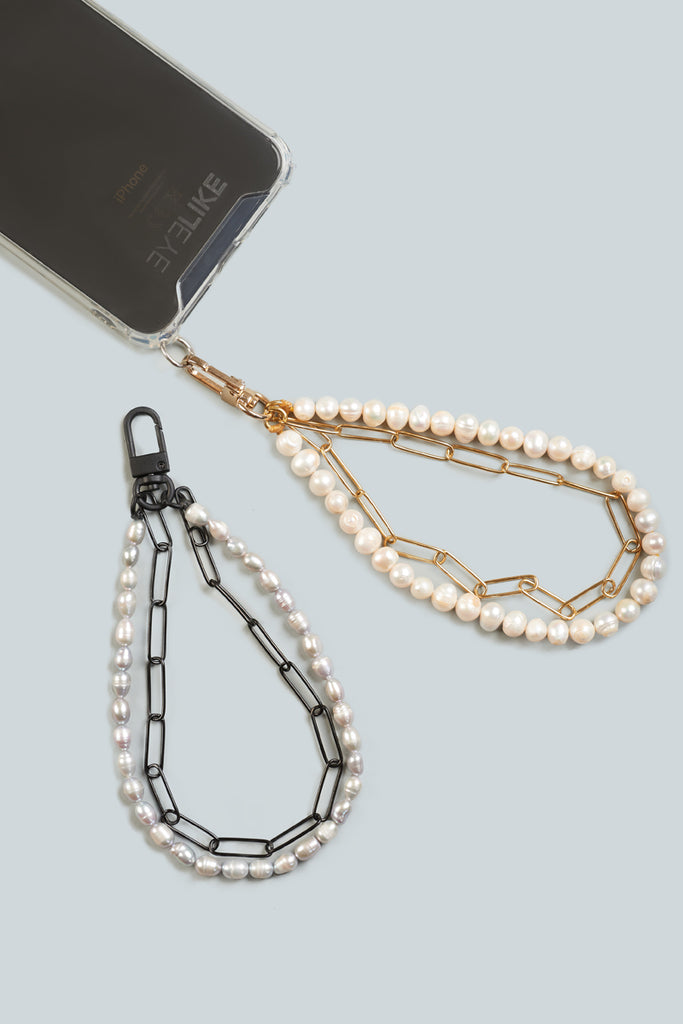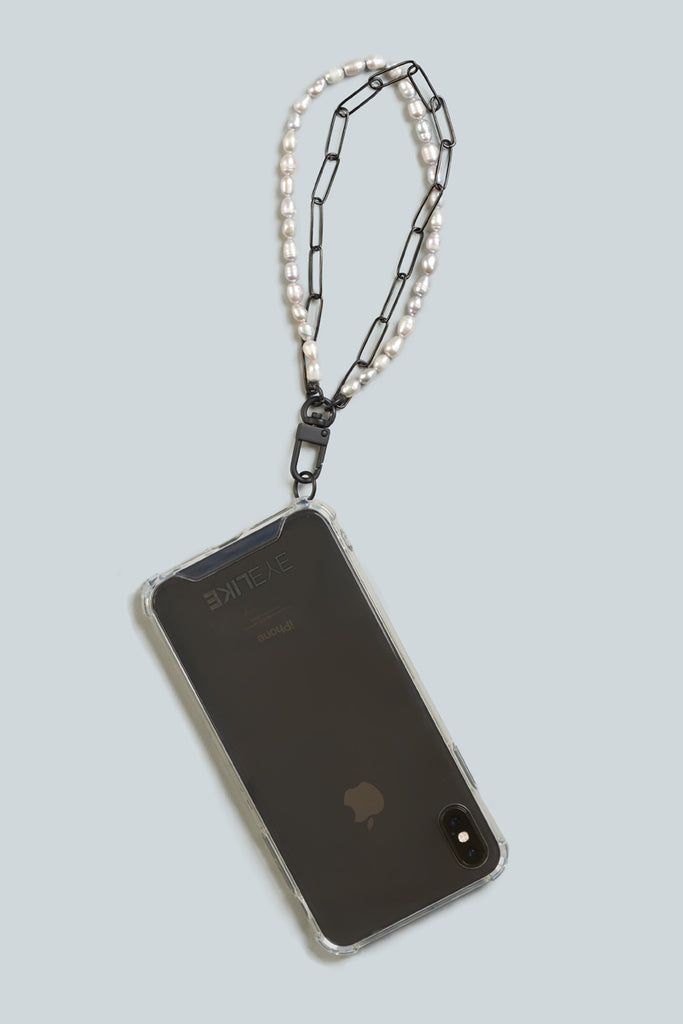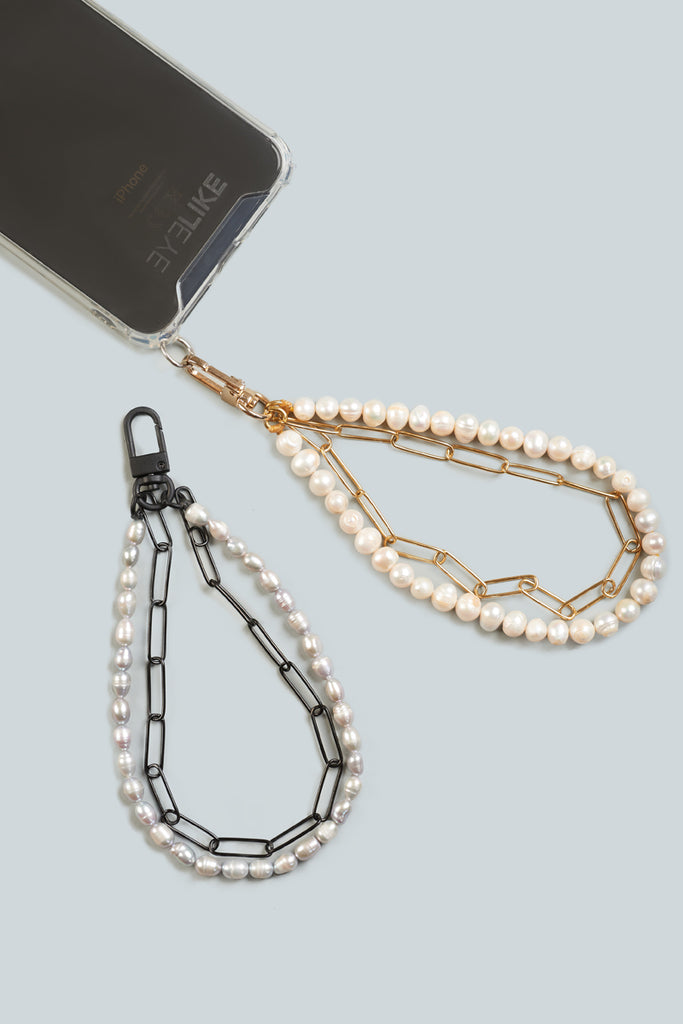 Description
Kali is mysterious and dangerous. Take her out on a date and keep your phone on your wrist!
A black stainless steel chain combined with beautiful grey pearls from Lombok, Indonesia

Phone necklace comes with a silicone phone case 

30 cm long

Ethically produced with high quality, allergy-free materials, no chipping, no rusting

With your help, we donate to AMAN an independent community organization in Indonesia with a vision to create a just and prosperous life for indigenous people
 Designed in Berlin, handmade in Bali with love. 
Shipping
Free worldwide shipping on all items